One of the healthiest sweet fridge snacks is here and you will only need 4 ingredients to prepare it.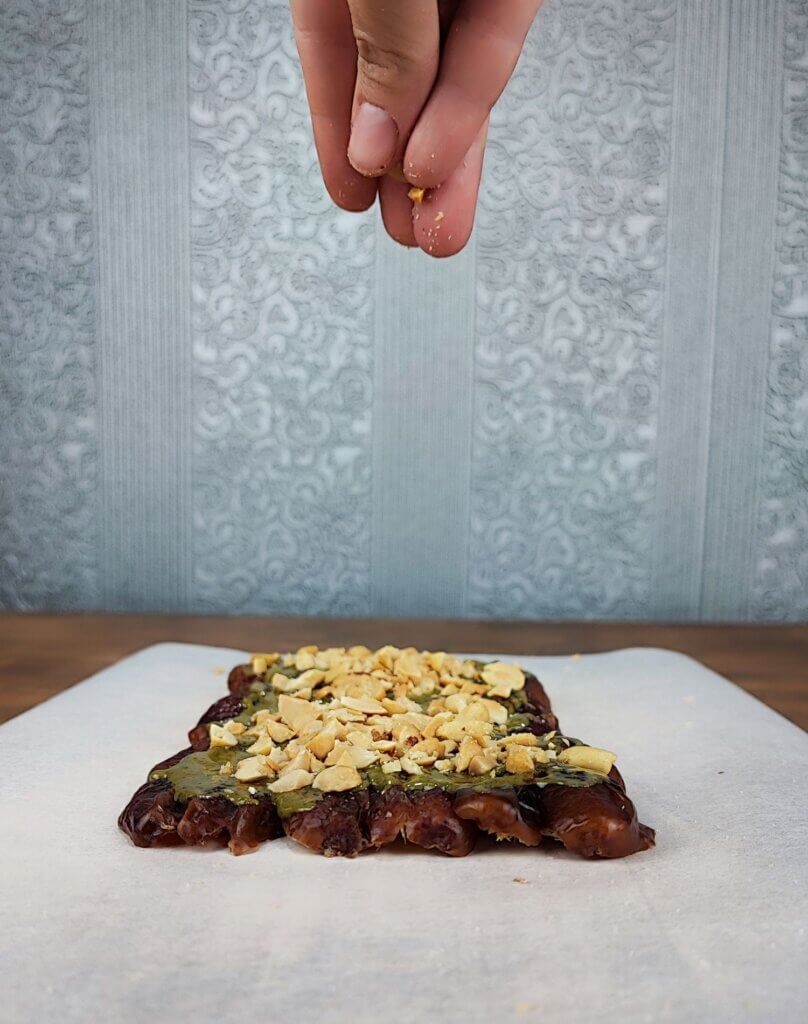 What are the 4 ingredients? Dates, nut butter of your choicesalted peanuts and sugar free chocolate.
Tips and Substitutions
You can use any nut butter you want .
Instead of dates you can use banana.
You can also use any kind of chocolate you want.
If you like this recipe, you can also try one of the following:
Cheesecake Balls with 3 Ingredients
Homemade Twix with 3 Ingredients
4-Ingredient Sweet Snack
If you try it once you will want to make it again and again.
Instructions
All you have to do is open the dates and spread them next to each other forming a large square. Cover the dates with a piece of non-stick paper.

With a glass, press the dates to join together as best as possible.

Pour the pistachio butter on top and spread it well.

Pour the chopped peanuts on top.

Cover with melted chocolate. Put in the freezer for 1-2 hours, take out and cut into pieces. Store them in an airtight container or jar in the fridge.
Did you make the recipe too?
Upload a photo on Instagram and tag me (@emilyvagia) so I can see it too or send me a photo on Facebook. ..