The easiest vegan green sauce with 4 hidden vegetables perfect for pasta.
One of the best ways to use up your spinach. You can turn it into the easiest, fastest and most delicious green sauce in a few minutes.
The 4 vegetables you will need are spinach, cauliflower or broccoli, onion and garlic.
Apart from these you will also need coconut milk, some olive oil (or not if you don't want to), salt and spices to make your sauce more delicious.
At the end you can add vegan grated cheese of your choice and lemon juice.
If you like this recipe you can try some of the following:
Vegan Pastitsio with Vegetables
Pasta with beet sauce and feta
Oven Baked Pasta with Veggies and Vegan Cheeses
Spaghetti with carrot sauce | 354 calories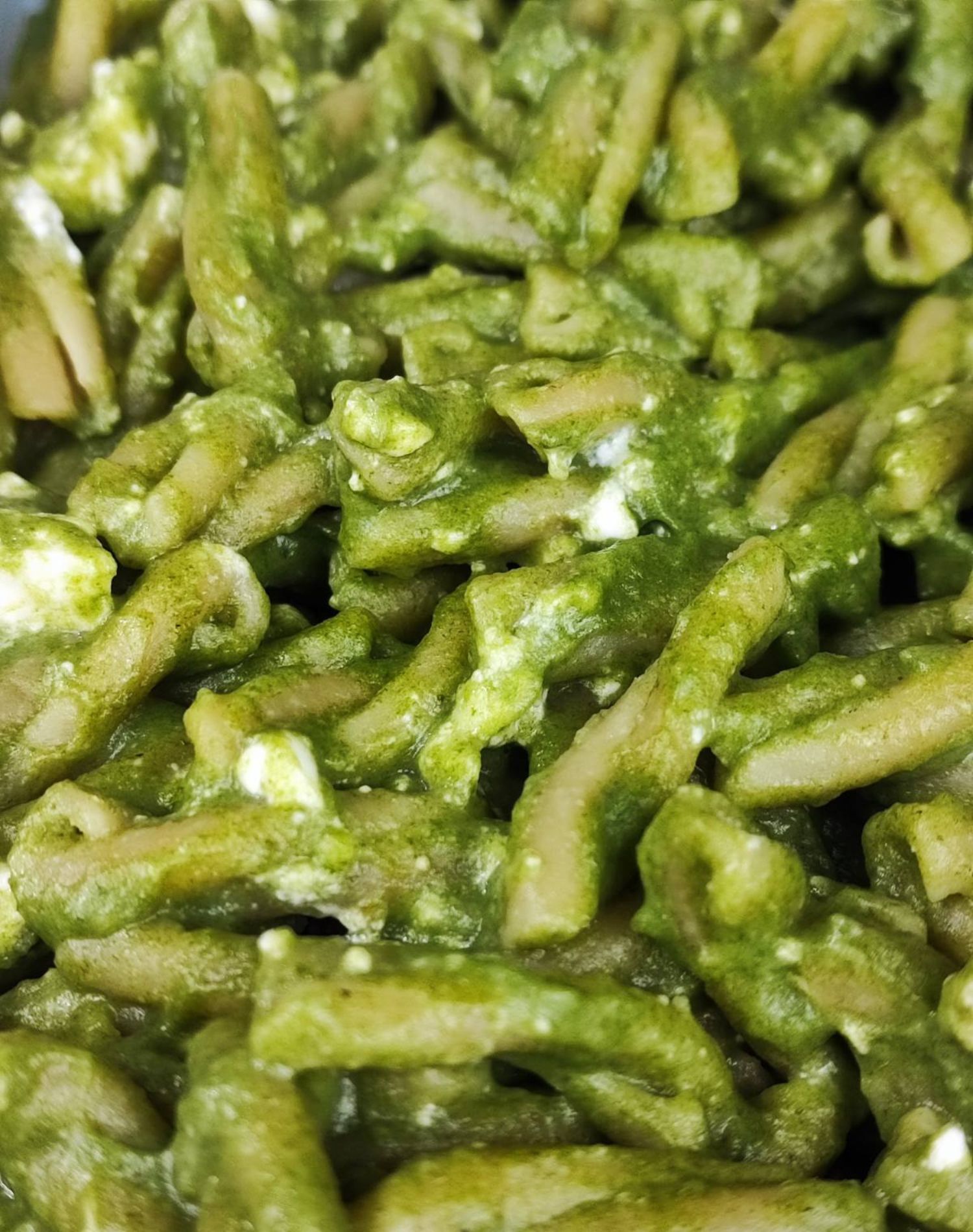 Green Sauce with 4 Hidden Veggies
The easiest, most nutritious, most delicious green sauce in the world.
Ingredients
320

gr.

pasta of your choice

1

coconut milk

1

onion

4-5

garlic cloves

1/2

cauliflower

4

cup

spinach

1

tbsp

olive oil (if you want)

salt

juice from 1/2 lemon

spice mix

vegan cheese (if you want)
Instructions
Start by boiling your pasta according to package directions in plenty of salted water.

At the same time, heat the olive oil in a non-stick pan or saucepan. Once hot, add the onion and garlic. If you don't want to use olive oil, just add some water and saute the garlic and onion for 4-5 minutes.

Add the coconut milk and cook the spinach and cauliflower in it for 8-10 minutes. Add salt and spices.

Once the cauliflower is soft, pour all the ingredients into the blender or blend them with a blender if you have one.

Pour the sauce back into the pot and add grated vegetable cheese. Mix well and add lemon juice. Mix with your pasta and enjoy.
Did you try this recipe too?
Upload a photo on Instagram and tag me (@emilyvagia) so I can see it too or send me a photo on Facebook ..