The easiest oven leek fritters need few ingredients to get ready and seconds to be eaten.
Although you can also make them fried, I personally recommend making them in the oven because they are much much much healthier. These green meatballs are the perfect seasonal food that you can enjoy midday and evening with your choice of sauce.
The basic ingredients you will need to make them are leeks, potatoes, oats and baking powder. From then on, enhance their flavors with salt and spices. If you want you can add vegetable feta or cheese of your choice.
If you like this recipe you can try some of the following:
Cauliflower Soup | 270 Calories
Red Sauce with 5 Hidden Oven Baked Veggies | For Pasta
Vegan Spanakopita ready in 20 Minutes
Crustless Mushroom Pie |With 6 Hidden Veggies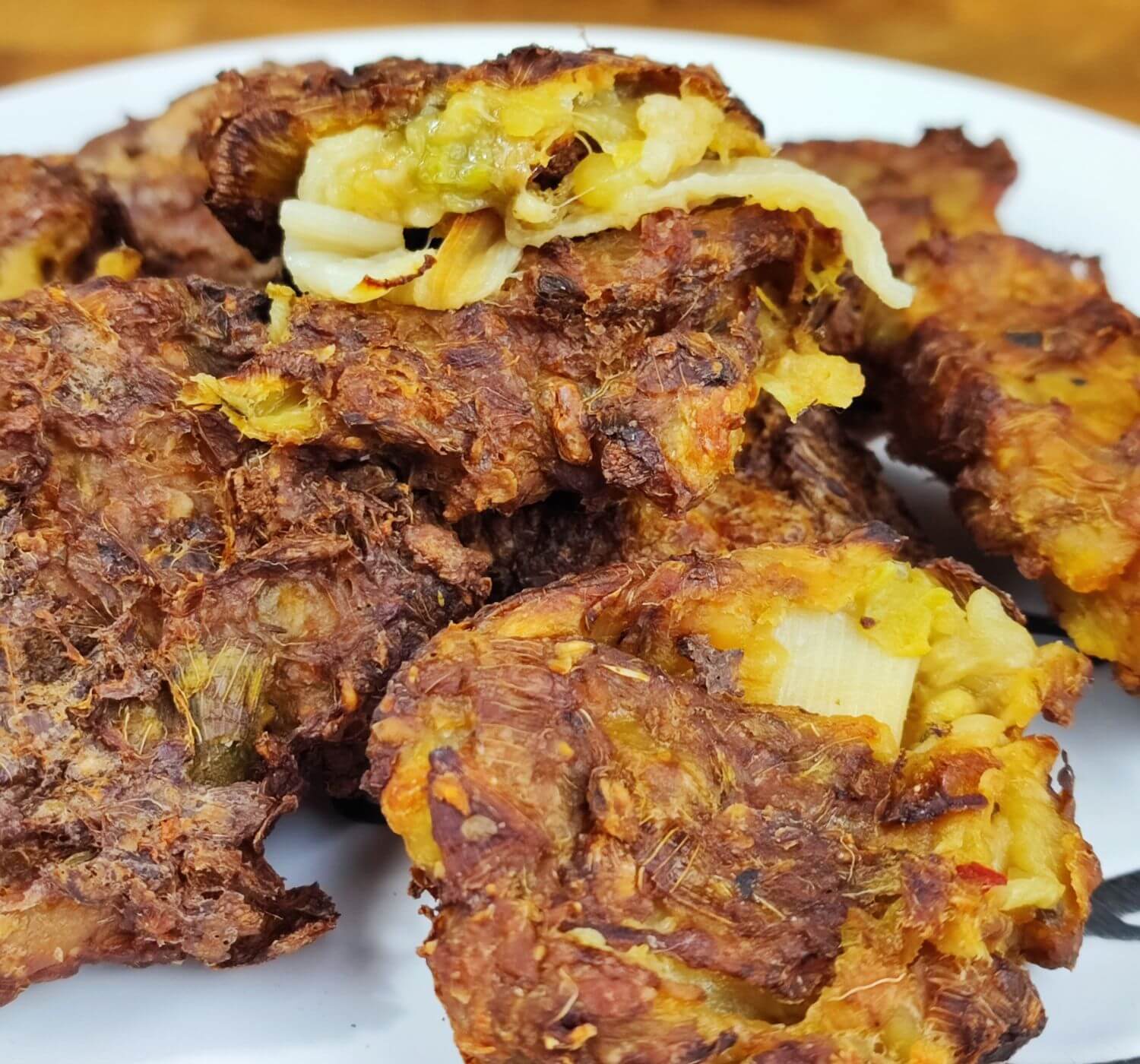 Leek Fritters
You will only need 4 ingredients to prepare the easiest, tastiest and healthiest baked onion meatballs.
Ingredients
1

kg

leeks

2

medium potatoes

1/2-1

cup

oat flour

1

tsp

baking powder

salt

spice mix
Instructions
Start by cutting the potatoes into small pieces after cleaning them.

Boil the potatoes together with the leeks in plenty of water for 30 minutes. Drain them (especially the leeks) as well as you can. The drier they are, the nicer and firmer your meatballs will be.

Put the potatoes and leeks in a bowl and add the oats, baking powder, salt and spices. Melt it all together. If you want you can add cheese of your choice.

Line a baking tray with non-stick paper. Brush it with olive oil.

With a large spoon take a spoonful and transfer it to the pan. Do the same with the whole mixture. Brush the meatballs with olive oil and bake in a preheated oven at 180 C for 30 minutes.

Halfway through the time, turn your fritters on the other side.
Nutrition
Did you try this recipe too?
Upload a photo on Instagram and tag me (@emilyvagia) so I can see it too or send me a photo on Facebook here.