The easiest raw brownies with 4 ingredients and without sugar are here. They do not contain flour, they do not contain sugar substitutes. It is the healthiest brownies and is ideal for children.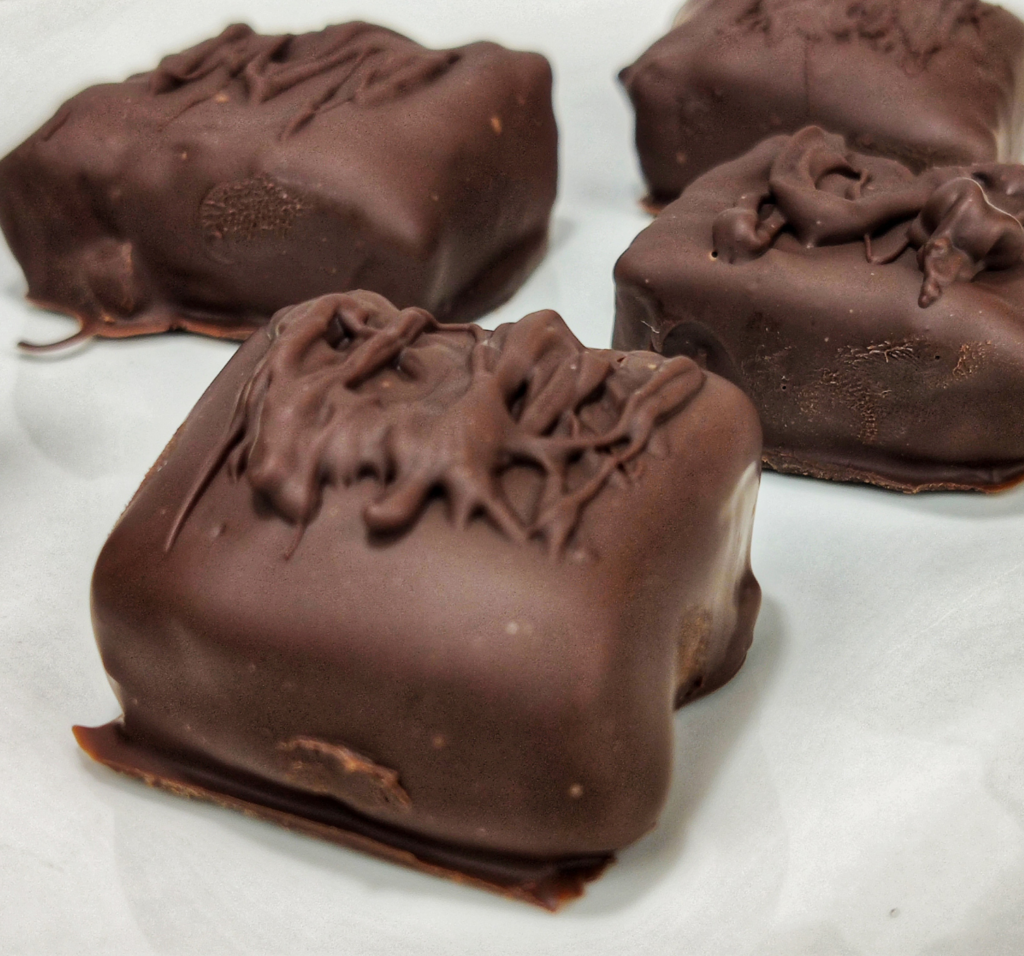 The basic ingredients that you will need to make them are dates without the stone and their skin, peanut butter or any other nut butter you want and cocoa powder (or carob if you prefer). Also cocoa fiber which is very nutritious can also be used.
After making the mixture, you simply dip it in the sugar free chocolate or in any other chocolate you want (I would prefer it with 70% cocoa if they are going to be eaten by children) and they are ready to eat.
If you like this recipe you can try some of the following:
Banana Snickers | Quick and Easy
Chocolate Bites Without Sugar | 4 Ingredients
Chocolate Cake for 2 | Sugar Free
Healthy Cake Pops for Spring Parties
---
Video that you may also like
---
How do I store brownies?
Personally, I wrap each brownie in foil and I have them in the fridge in a bowl so that anyone who wants can get their individual brownie whenever they want.
The brownies can be kept in the refrigerator for up to 5 days. In the freezer they are kept for much longer. If you store them in the freezer, take out what you want 10 minutes before eating it and enjoy it.
Raw Brownies Without Sugar
Make the healthiest, fast, raw brownies without sugar and with minimal, healthier ingredients.
Ingredients
200

gr.

dates

120

gr.

peanut butter

6

tbsp

cocoa powder

150

gr.

sugar free chocolate

salt
Instructions
Start by soaking the dates in hot water for 20 minutes so that they soften and can be beaten better but also to easily remove their skin.

Add the dates and the peanut butter to the blender and beat well. Add the cocoa and salt and beat until you get a perfect mixture. This happens very quickly.

Transfer to a baking sheet and make a smooth square or rectangle. Put in the freezer for 30 minutes.

Remove from the freezer and cut into 10-12 pieces. Personally, I cut it into 12 pieces to have bites of brownies.

Melt the chocolate in a baking pan and dip in the brownies. Refrigerate for 20-30 minutes and enjoy.
Nutrition
Did you try this recipe too?
Upload a photo on Instagram and tag me (@emilyvagia) so I can see it too or send me a photo on Facebook ..