I have made in mrssoupe.com crunchy zucchini sticks one more time ( will find the recipe herebut this time my recipe is vegan with no eggs.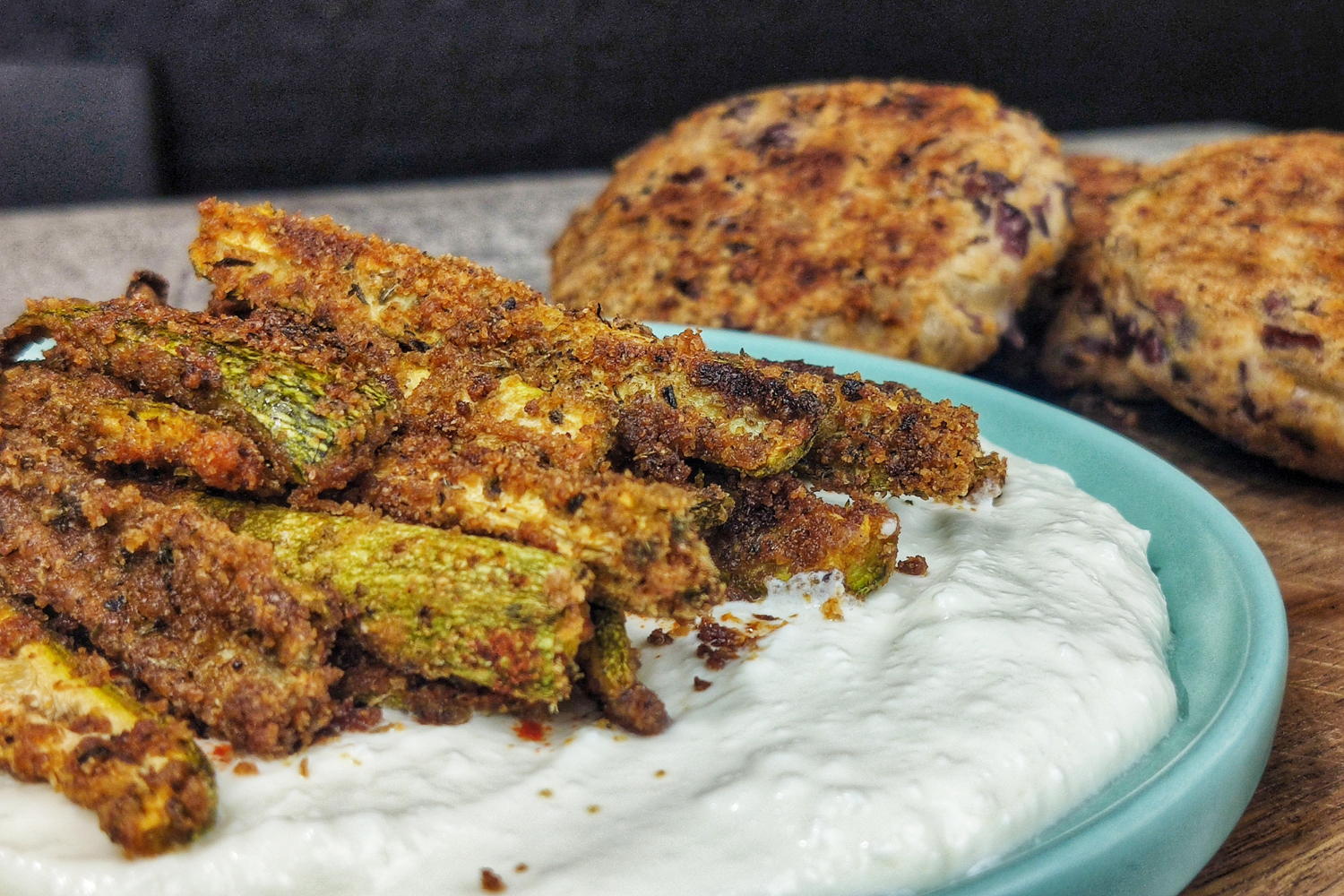 Nevertheless, my zucchini sticks turned out to be divine, crunchy and very, very tasty. The recipe is very simple and you will not need more than 5 minutes to prepare the zucchini sticks for the oven and another 25-30 minutes to bake them.
What ingredients will you need for the most delicious vegan zucchini sticks?
Essentially in addition to the zucchini you will need breadcrumbs, spices of your choice (I used salt, black pepper, smoked paprika and oregano) and olive oil. Nothing else.
If you like this recipe you can try some of the following:
Easy Whipped Feta with 3 Ingredients | Vegan
Spring Lentil Salad with Walnut Dressing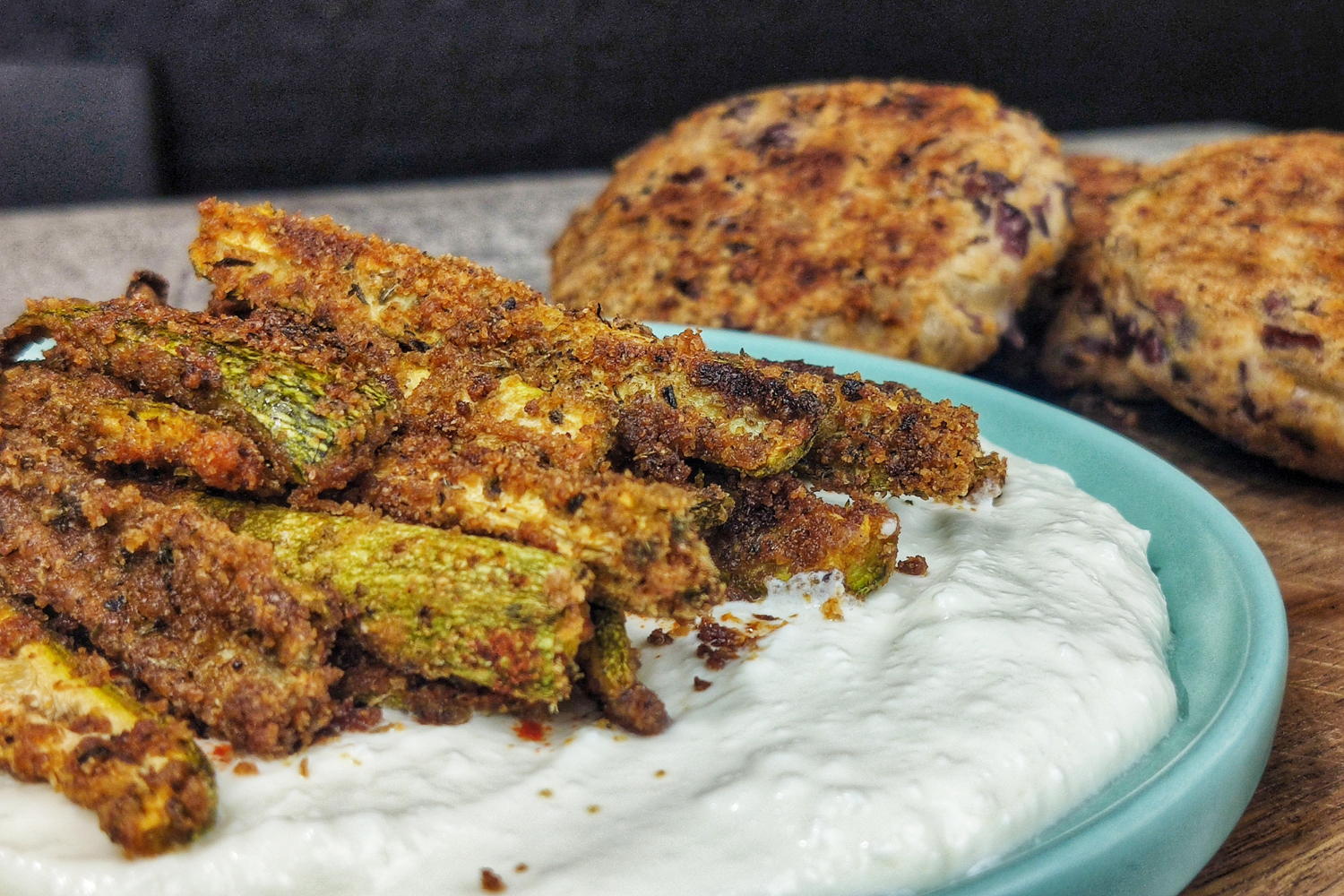 Oven Baked Zucchini Sticks
Healthy, easy, quick oven baked zucchini sticks.
Instructions
Start by cutting your zucchini into sticks.

Put them in a bowl. Add the breadcrumbs and spices. Pour the olive oil on top and mix well.

Transfer to a piece of non-stick paper and into a baking tray.

Bake in a preheated oven at 180C for 25-30 minutes depending on how thin or thick your sticks are. In the middle of the year, turn your sticks.
Nutrition
Did you try this recipe too?
Upload a photo on Instagram and tag me (@emilyvagia) so I can see it too or send me a photo on Facebook ..