You have not eaten a tastier pasta. These spaghetti with raw tomato-avocado sauce are the easiest you can prepare in less than 10 minutes.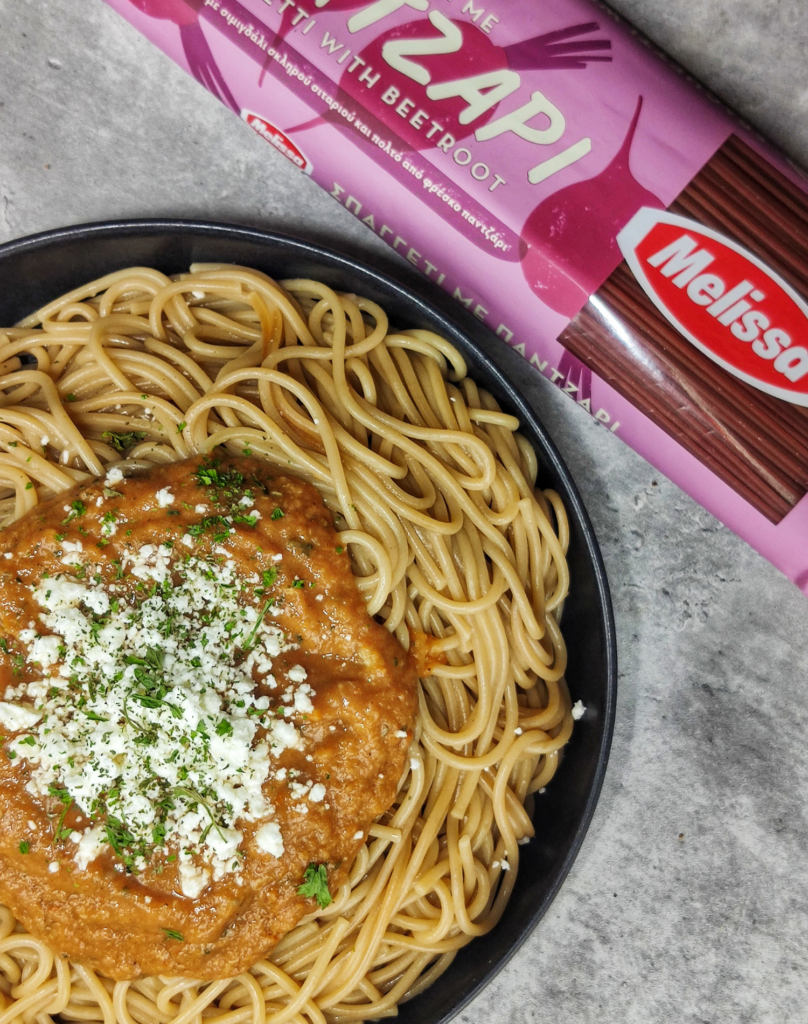 This pasta is so simple and so delicious at the same time. What you may not know is that the tomato-avocado combination is magical and I will explain why.
What happens when we combine tomatoes and avocados is incredible. The combination maximizes the nutritional benefits of both materials and helps their better assimilation by the body.
Combining the right foods increases our body's ability to absorb their fiber, antioxidants, vitamins and minerals.
Tomatoes are rich in lycopene which gives it its red color. Combining this antioxidant with the good avocado fats facilitates our body to perfectly absorb lycopene.
Tips and Substitutions
If you have grilled or boiled vegetables in the fridge from another day, you can also add them to your pasta.
Make sure your avocado is ripe but not brown as your sauce may be bitter.
If you like this recipe you can try some of the following:
Oven Baked Pasta with Veggies and Vegan Cheeses
Spaghetti with carrot sauce | 354 calories
Pasta with creamy red pepper sauce
Spaghett with Raw Tomato-Avocado Sauce
An amazing combination that will fill you with nutrients.
Ingredients
for serving 
vegan feta or yellow cheese of your choice
Instructions
Start by boiling your spaghetti in salted water according to the instructions on the package. 

Meanwhile, make your sauce. Add the avocado, tomato sauce, onion, garlic, basil, salt and black pepper. Beat well. 

Drain your pasta and immediately pour the sauce over them. Mix and serve with vegan cheese of your choice. 
Nutrition
Did you try this recipe too?
Upload a photo on Instagram and tag me (@emilyvagia) so I can see it too or send me a photo on Facebook here.