Pizza ready in 10 minutes. This 10 minute pizza has it all and is prepared very quickly. Where is the secret? Read below and you will find out.
The secret is in the tortilla. A tortilla is not enough for the perfect pizza. The perfect pizza wants 2 tortillas. Spread tomato sauce on a tortilla and grated cheese. Put the second tortilla on top and follow the same procedure. Bake and your pizza is ready.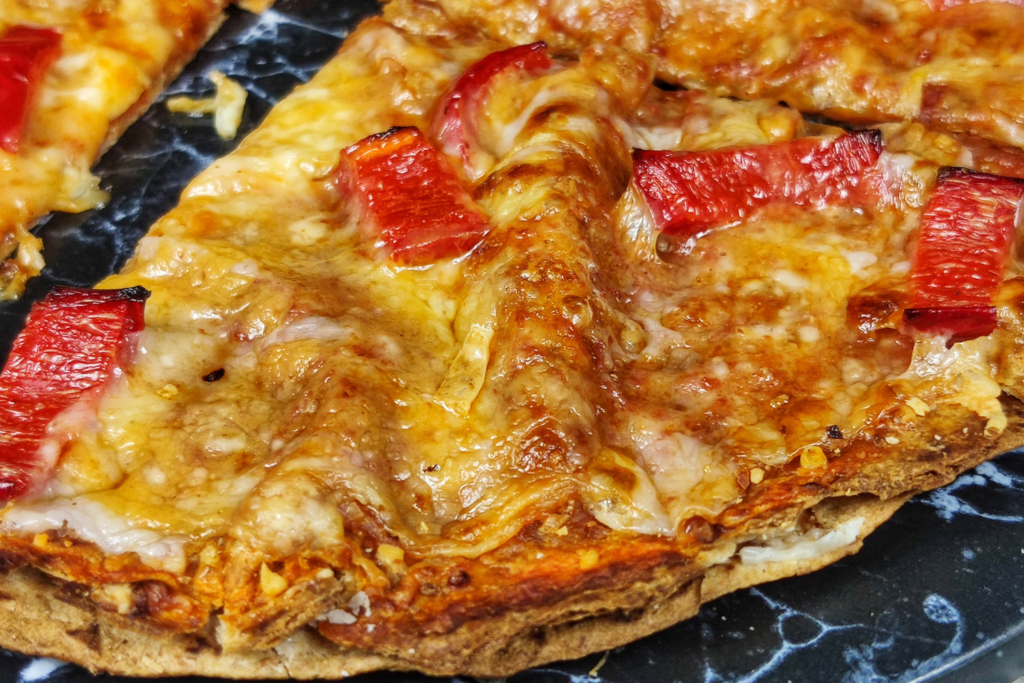 If you like this recipe you can try some more here:
Vegan Pizza with Broccoli Pesto
Upside down pizza | Crispy and very easy
10-Minute Pizza
Ingredients
2

large tortillas

2-3

tbsp

tomato sauce

5-6

tbsp

vegan shredded cheese

1/2

red pepper
Instructions
Start by putting a tortilla in a pan. Spread half the tomato sauce on top.

Add some cheese. Put the second tortilla on top. Spread tomato sauce, grated cheese and chopped red pepper. Bake in a preheated oven at 180C for 10 minutes.
Nutrition
Did you try this recipe too?
Upload a photo on Instagram and tag me (@emilyvagia) so I can see it too or send me a photo on Facebook ..