Αυτό το ζεστό, σούπερ χειμωνιάτικο και νόστιμο dahl φακής με γάλα καρύδας είναι το τέλειο γεύμα για εσάς που είστε vegan αλλά και για όσους από εσάς δεν είστε vegan.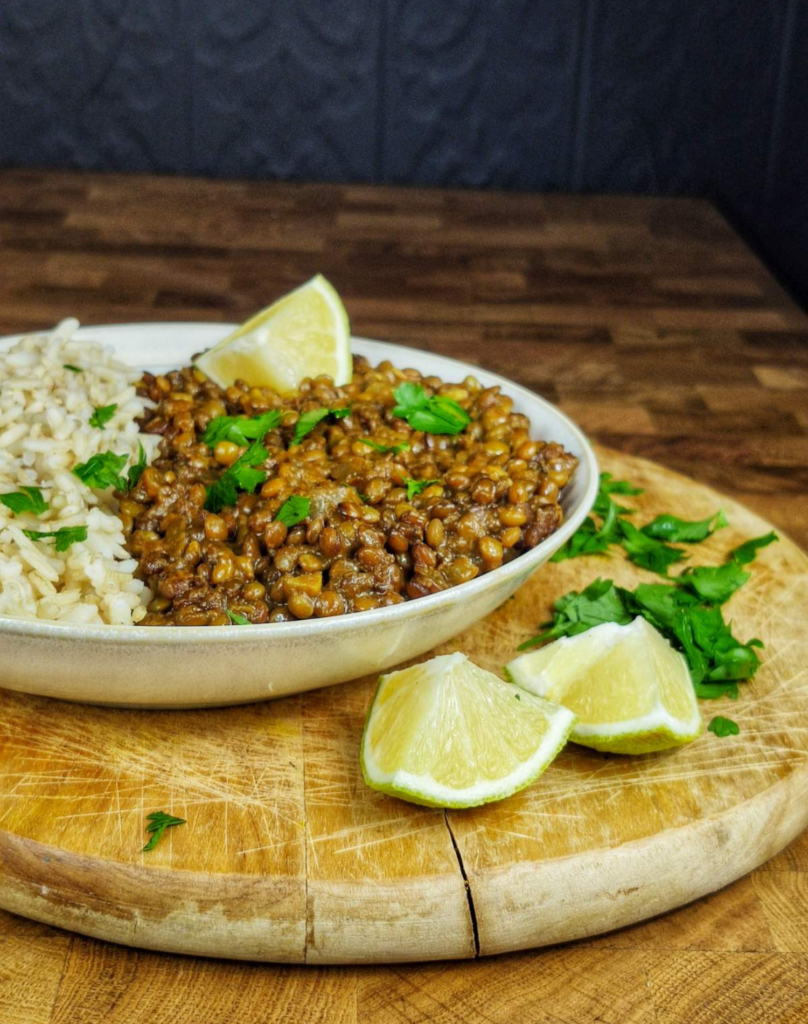 Why do I love this recipe?
Because it reminds me of indian tastes
It is an easy but delicious dish that I can eat every day (especially in autumn and winter)
You can serve lentil dahl as a main meal with some basmati rice or baked potatoes.
The basic ingredients you will need are:
lentils (if you use red lentils you will have your food ready faster sincered lentils boil much faster than the well-known brown lentils)
canned coconut milk (do not use refrigerated coconut milk in supermarkets. This recipe need canned coconut milk).
If you like this recipe then you can find some more lentil recipes here:
Salad with lentils and cherry tomatoes
Sauteed vegetables with red lentil penne | 420 calories
How do you store lentil dahl?
You can store the dahl you have left in a taper that closes airtight in the refrigerator for up to 4 days.
You can also put it in the freezer where it can stay for up to 6 months.
Lentil Dahl
An alternative Indian recipe starring lentils with protein and nutrients.
Ingredients
1

tbsp

olive oil

1/2

onion

a little ginger

3

garlic cloves

1/2

tsp

salt

1

tsp

cumin

1/2

tsp

turmeric

1/2

tsp

paprika

1/8

tsp

black pepper

4-5

cup

water

1

tbsp

tomato paste

1/2

coconut milk

1,5

cup

raw lentils

1/4 lime

1/4

cup

chopped coriander (if desired)

a little parsley for serving
Instructions
Start by heating the olive oil in a pan. Add the onion, garlic, ginger, salt and cook for 5 minutes.

Add the cumin, turmeric, paprika, pepper and cook for another minute.

Add the water, tomato paste and coconut milk and mix.

Add the lentils, lower the temperature and cover with a lid. Let the lentils boil for 30-40 minutes.

Remove the lid and add the coriander and lime. Set aside for 10 minutes and then serve with rice.
Nutrition
Do not forget, if you make any of my recipes, to upload it on Instagram and tag me (@emilyvagia) or DM me your photos in Facebook or Instagram.