Tomato galette with garlic cream that will blow your mind.
Tomatoes are here and I personally like to use them in many recipes in my daily life. This time I decided to make a vegan tomato galette which you can make very, very quickly and very, very easily. The result is amazing. It is so delicious that I personally eat it and cold straight from the fridge.
Tips and Substitutions
If you are not vegan you can use honey instead of maple syrup. You can also use grated yellow cheese of your choice.
Instead of wholemeal flour you can use all-purpose flour.
You can skip the cheese completely in the recipe. It is not necessary.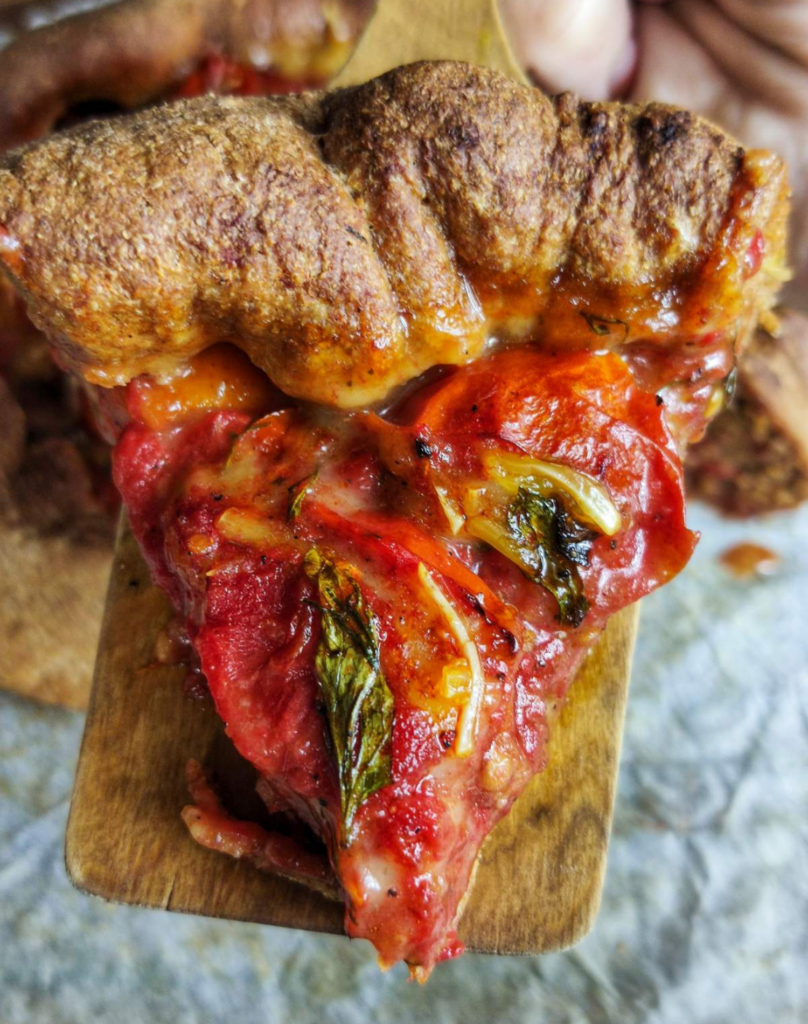 If you like this recipe then you can find other recipes for light and healthy pies here:
Milk pie for one without sugar
---
Videos you may also like:
---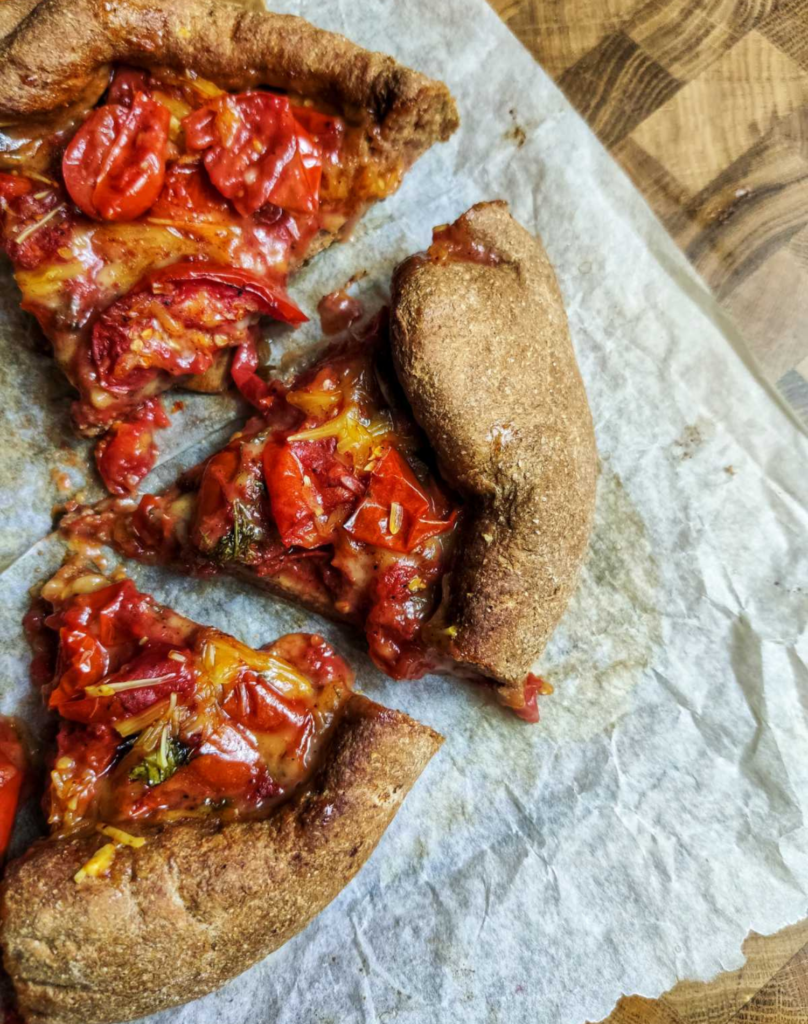 Vegan Tomato Galette
Wonderful and very easy tomato galette in its most vegan version. You will love it.
Ingredients
for the dough
280

gr.

(2 cups) flour

(μπορεί να χρειαστεί και λίγο ακόμα)

1

cup

warm water

1

tsp

dry yeast

1

tbsp

olive oil

salt
for the filling
4

cup

tomatoes or cherry tomatoes

salt and black pepper

2

tbsp

balsamic vinegar

1

tsp

maple syrup

parsley

1/2

cup

vegan shredded cheese (if you want)
Instructions
Start by making your own dough. In a large bowl, add the flour, yeast, olive oil and water. Stir once and add the salt. Stir and knead for 10-15 minutes. Put the dough in a bowl and cover with a towel. Set aside for 45 minutes.

Meanwhile, make your filling so that it cools down until your dough rises.

Put your sliced ​​cherry tomatoes or tomatoes in a non-stick pan or wok. Add salt and black pepper.

Squeeze the tomatoes a little to make their juices for 5-10 minutes.

Put them on a plate and set aside.

Put the balsamic and maple syrup in the same pan. Cook for 1 minute. Set aside and toss the cherry tomatoes again without their juices. Stir, add salt and black pepper if necessary and allow your mixture to cool.

Once your dough has risen, place it on a piece of non-stick paper and cover it with another one. Open it in a round sheet with a diameter of about 25 cm.

Transfer it along with the bottom non-stick paper to a baking tray. Put the filling in the middle, pour the grated cheese on top and turn the edges of the dough upwards as shown in the photos.

Bake in a preheated oven at 180C for 35-40 minutes.

Remove from the oven and let your galette cool for 10 minutes before cutting.
Nutrition
Do not forget, if you make any of my recipes, to upload it on Instagram and tag me (@emilyvagia) or DM me your photos in Facebook or Instagram.